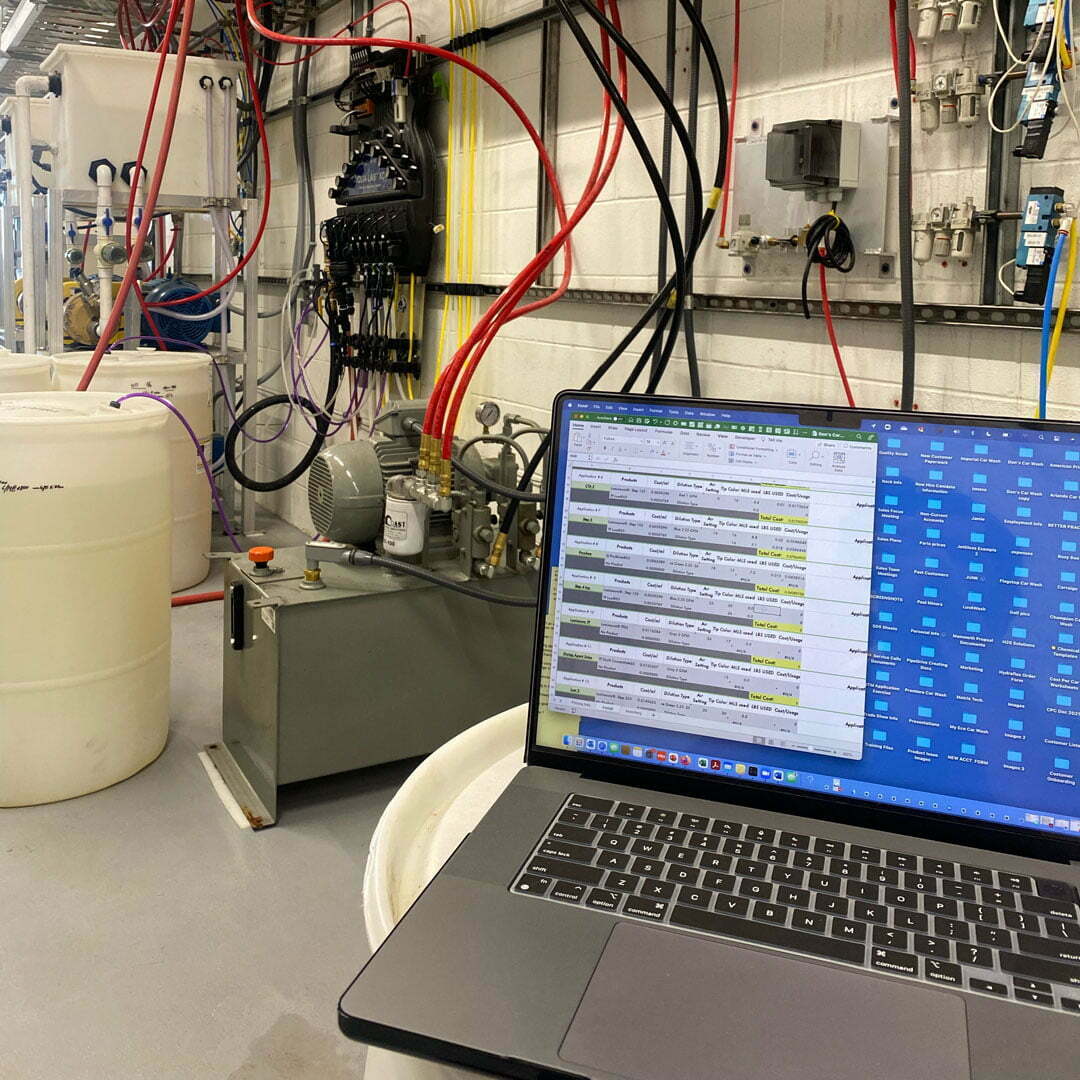 No two car washes are the same. Equipment, geographic location, tunnel length, water quality, and operator goals are just a few things that differ from wash to wash.
The Qual Chem Cleaning System³ allows you to dial in the perfect settings for your car wash, providing you with full control of your quality and costs.

Initial Review
Your Qual Chem representative will review your current wash. existing equipment, and water quality.

PLANNING
We will identify goals and establish a customized chemistry layout to meet your needs.

Installation
We will come help you plug in your chosen Qual Chem products and dial them in for you.

Optimization
Adjust your applications to create your optimal customer experience. You have complete control with the Qual Chem Cleaning System³.
Schedule Your Custom Fitting
Unsure of what you could gain by switching chemical lines? Let us show you. We prefer to let our results do the talking and believe you will see a difference using Qual Chem.
We'll come to your facility and set up a sampling of our chemistry based on the equipment you have with the goal of showing you the best possible car your location can produce, no contract required.
Customize Your Cleaning Power
The Qual Chem Cleaning System³ allows you to adjust the strength of your cleaning applications. Additionally, you can dial in the foam profile, fragrance, and color to provide a unique customer experience.
We believe most car washes have enough water, so we don't ship extra. Our unique system allows our products to be highly concentrated allowing operators the ability to wash more cars per container.
Our system of chemistry uses fewer products than the competition, reducing on-hand inventory, order frequency, and the amount of storage space needed in backrooms.