CUSTOM FIT
CARWASH CHEMISTRY
1. EVERY CARWASH IS UNIQUE
No two carwashes are the same. Chemistry that works perfectly at one location might not have the exact same results across town.
The Qual Chem System of car wash chemistry allows operators to dial in the perfect fit for their carwash, eliminating waste and increasing profitability.
OUR FITTING PROCESS
A Qual Chem custom fitting will be performed by one of our experienced distributors or staff members. We'll discuss your current chemistry, establish your existing cost per car and formulate a plan for how to best implement Qual Chem chemistry to work with your existing equipment and to meet your business goals.
Equipment
Not every tunnel is created equally. Whether your tunnel is 200′ or 40′, Qual Chem chemistry will work to get the results you want.
Water Quality
Is your water quality preventing you from the foam "show" you would like? We can fix this without wasting your cleaning chemistry.
Track Speed
We'll help you dial in the proper chemistry levels to efficiently clean at your site's track speed.
Geographic Location
Every region has its own unique cleaning challenges. From the snow and ice in the Northeast to the bugs in the South, we'll help you dial in the perfect fit for your cleaning needs.
Wash Experience
Customize your wash experience using colors, fragrances and other key show components to differentiate your wash from the competition.
Cleaning Power
Adjust the strength of your cleaning applications to meet your level of clean or to optimize for seasonal changes.
Color
Incorporate your brand colors or adjust colors seasonally to provide unique customer experiences.
Foam Profile
Control your show independent of cleaning power to create your optimal customer experience, without impacting cleaning power.
Fragrance
Whether you want to provide a stronger scent or reduce fragrance due to customer complaints, you have complete control with the Qual Chem system.
Complete Control
The Qual Chem system gives you full control of your carwash—allowing you to dial in the cleaning power, foam profile and customer experience that best fits your needs.
Easily Adjustable
Make seasonal on-site adjustments to cost optimize your carwash throughout the year.
Environmentally Preferable
We are proud to provide products that are environmentally preferable. We do not use Hydrofluoric Acid or its derivatives in any of our formulas.
Low Cost Per Car
Our highly concentrated formulas combined with reduced waste lead to a low cost per car, while providing excellent quality.
Ship Less Water
We believe most carwashes have enough water, so we don't ship extra. Our chemistry comes highly concentrated meaning you will ship less water and containers wash more cars.
Fewer SKUs
Our system of chemistry uses fewer SKUs than the competition, reducing on-hand inventory, order frequency and the amount of space needed to store chemistry in backrooms.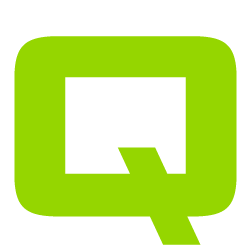 READY TO SEE THE DIFFERENCE?
Contact your local Qual Chem representative to schedule a custom fitting in your carwash.