Custom Fit Car Wash Chemistry
Every Carwash Is Unique.
No two carwashes are the same. Equipment, geographic location, tunnel length, water quality, and operator goals are just a few of the things that differ from location to location.
Get Custom Fit!
The Qual Chem System allows you to dial in the perfect settings for your carwash, providing you with full control of your quality and costs.
Unlock the full potential of your carwash business with custom fit carwash chemistry from Qual Chem.
COVID-19 UPDATES
LAST UPDATE: Wednesday 4/8 
HOW IT IMPACTS YOU
We will continue to do everything within our power to ensure "business as usual". We ask that you please adjust your normal ordering schedule to allow additional time for delivery as well as consider having additional inventory on-hand should delivery become even more challenging in the weeks ahead.
We appreciate your partnership and will continue to provide updates as things change.
Please don't hesitate to reach out with any questions.
The Qual Chem Team
DELIVERY APPOINTMENTS
As freight companies adjust their policies to address COVID-19, delivery appointments are becoming the new normal. In order to reduce any unforeseen delays, please expect an appointment clerk from the carrier to reach out to make arrangements for delivery. If you miss their call, please respond ASAP to prevent further delay.
READY-TO-SHIP INVENTORY
We currently have extra inventory on hand in an attempt to get ahead of any unexpected interruptions with production or delivery.
Unique & Adaptable
THE QUAL CHEM SYSTEM
The Qual Chem System of carwash chemistry can create all of the cleaning applications needed in your carwash using as few as three SKUs.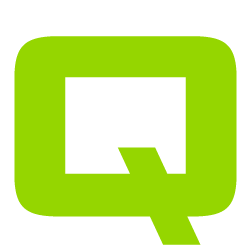 GET
CUSTOM FIT
Unlock the full potential of your carwash with custom fit chemistry!